What Is LGX Fiber Panels
What is LGX Fiber Panels?
LGX stands for Light Guide Cross-connect. LGX adapter panels have standard dimensions of 130*29mm (5.13″x1.15″). Each adapter panel has 2 fasteners, and the mounting hole to hole spacing is 118mm (4.646″).
The LGX Patch Panel provides cross-connection capabilities. The standard dimension & footprint allow all LGX fiber panels to easily fit all LGX compatible fiber patch panels, enclosures.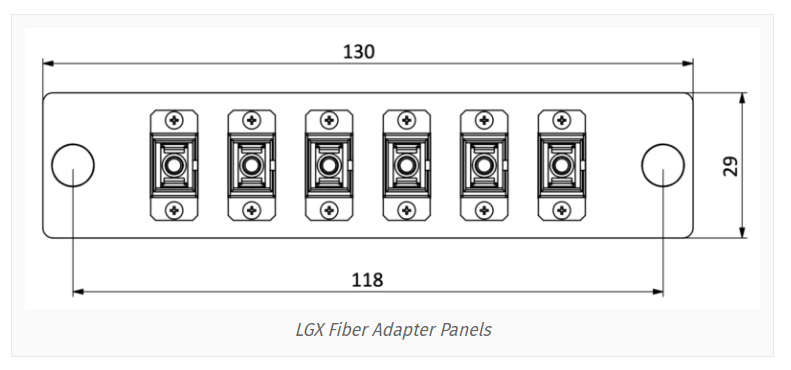 Why choose LGX fiber solutions?
The standard dimension & footprint allow all LGX products to easily fit each other, like all LGX 118 footprint compatible fiber adapter patch panels, MTP/MPO module cassettes, 1U/4U Rack chassis enclosures and wall-mountable enclosures.
LGX is also widely used in telecommunication and operator networks.
LGX products offer possibilities of mounting integrated FBT splitters, combiners, and PLC splitters in one rack enclosures or frame.
LGX solutions allow an easy management of passive optical components, like CWDM, DWDM mux demux, Add & Drop (OADM).
Almost 100% brand vendors have LGX products like ICC, Corning, SIGNAMAX, HellermannTyton, CommScope, Amphenol etc. We can easily fit each other and use alternative LGX products with low price anytime.
LGX PLC splitters/FBT Splitters integrated in rack enclosures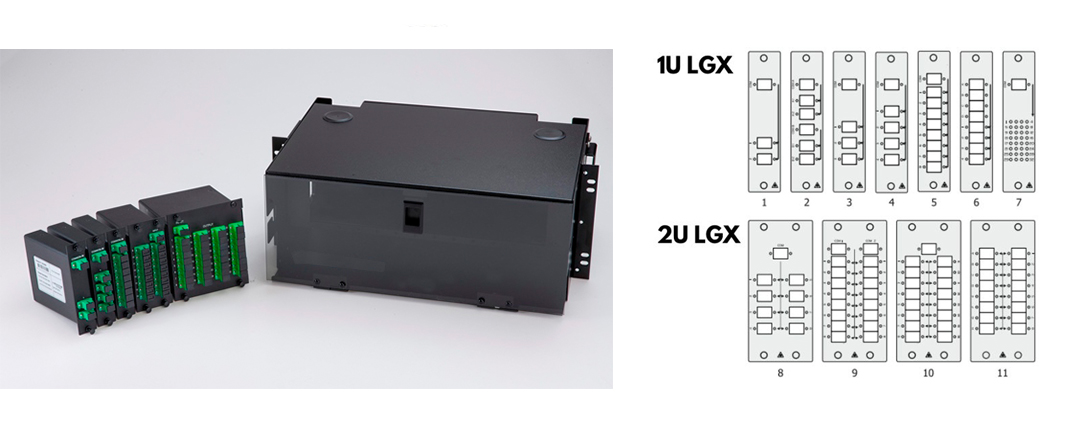 LGX Adapter panels or LGX Cassettes for data centers or data rooms