Fiber Optic and Ethernet Keystone Jacks
Fiber Optic and Ethernet keystone jacks can be an important part of well designed and flexible LAN (local area network). You have to terminate your cable somehow, and keystone jacks are a very convenient and effective way to do this.
This blog not only focus on the ethernet keystone jacks, as LC/SC Fiber Keystone Jacks have been covered in these blogs.
Keystone jacks can be used for
Patch panels (unloaded or pre-loaded)
In-wall Ethernet with a face plate
Floor monuments
Consolidation points
...and more

Of the applications, the most commonly seen are patch panels and in-wall with a face plate. In large installations consolidation points are seen--especially large work spaces involving cubicle farms.
When it comes to keystone jack selection, the way you terminate it is a matter of preference. For example, our tool-less and punch down varieties perform the same. They just get attached differently. So, when selecting a jack the main considerations are:
For Copper cable connection
Category (Cat5e, Cat6, or Cat6A)
Shielded or unshielded
For Fiber Optic connection
Fiber Type (Singlemode or multimode OM1/OM2 or multimode OM3/OM4)
Connector Type (LC or SC or FC or ST or MPO, Duplex or Simplex)
For the shielded or unshielded consideration, the decision is pretty simple. Use shielded keystones for shielded cable and unshielded keystones with unshielded cabling. The biggest consideration to watch out for is Category. Unless you want to degrade your network performance, always use the same or higher Category keystone jack as the Category of your Ethernet cable. Likewise, use the same or higher Category patch cables from the keystone jack to your networking equipment and end point devices.
Keystone jacks come in a few varieties such as tool-less, punch down, and pass through.
Punch down and tool-less keystones are ideal for terminating solid copper bulk Ethernet
Pass through keystone jacks are similar to Ethernet couplers, except they are designed to snap into a face plate or patch panel. Both sides of the pass through keystone accept pre-terminated Ethernet cable using RJ45 8P8C connectors.
So, enough of the technical talk. Let's get to some pictures of how this all looks in the field.
Keystone Jacks Used for Patch Panels
Here is an example of a shielded keystone jack patch panel. The solid copper Ethernet cable is coming in from outside, dropping down from a PVC pipe, and then the runs are terminated into the shielded keystone jacks. At the remote ends of these cable runs are other keystones in a remote structure, WiFi Access Points, and PoE surveillance cameras.
Fiber Optic Keystone Jacks LC/SC couplers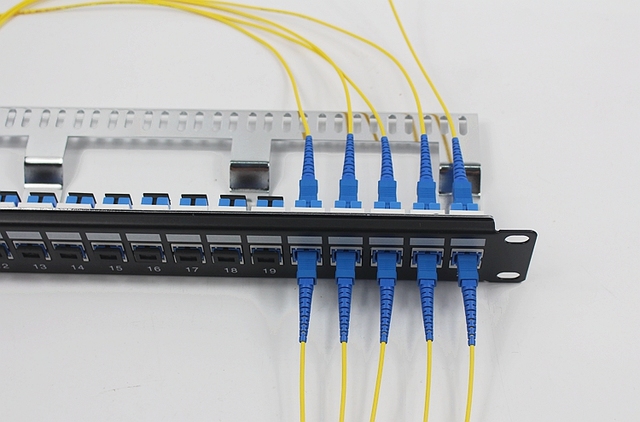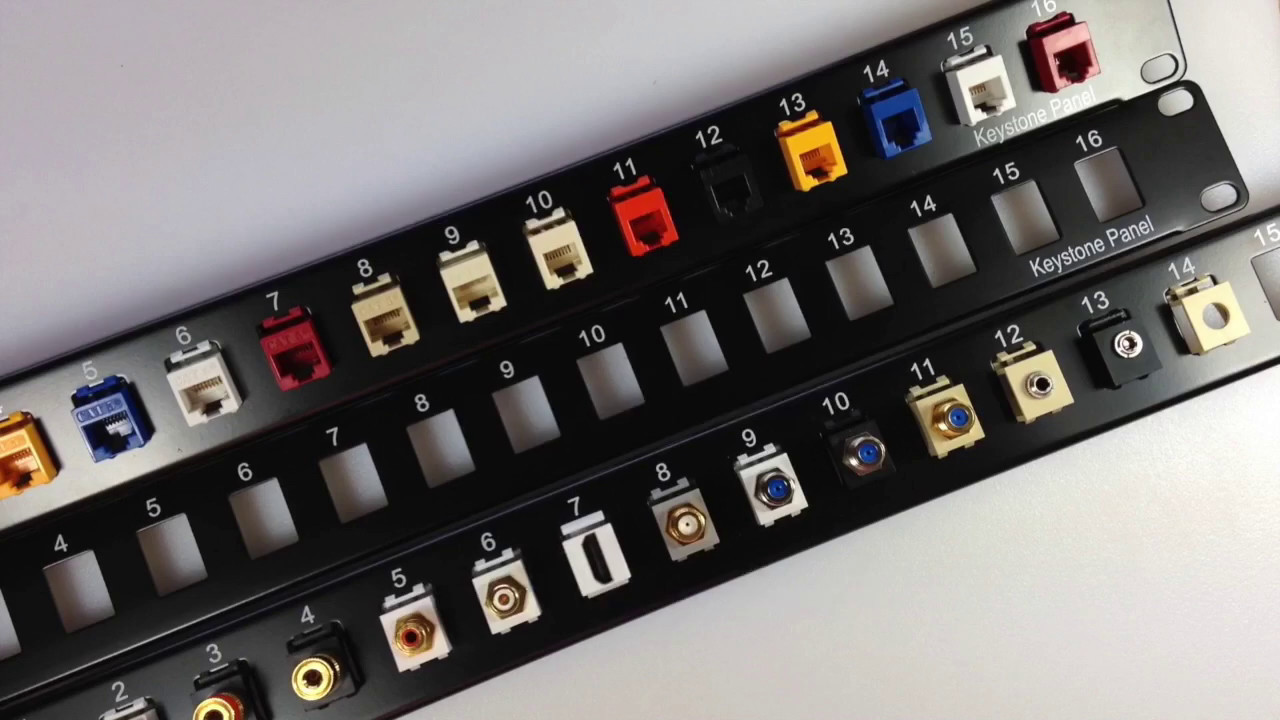 Keystone Jacks Wall Mounted with a Face Plate
These examples are at the far end of the Ethernet runs that end up at the shielded patch panel shown in the previous pictures.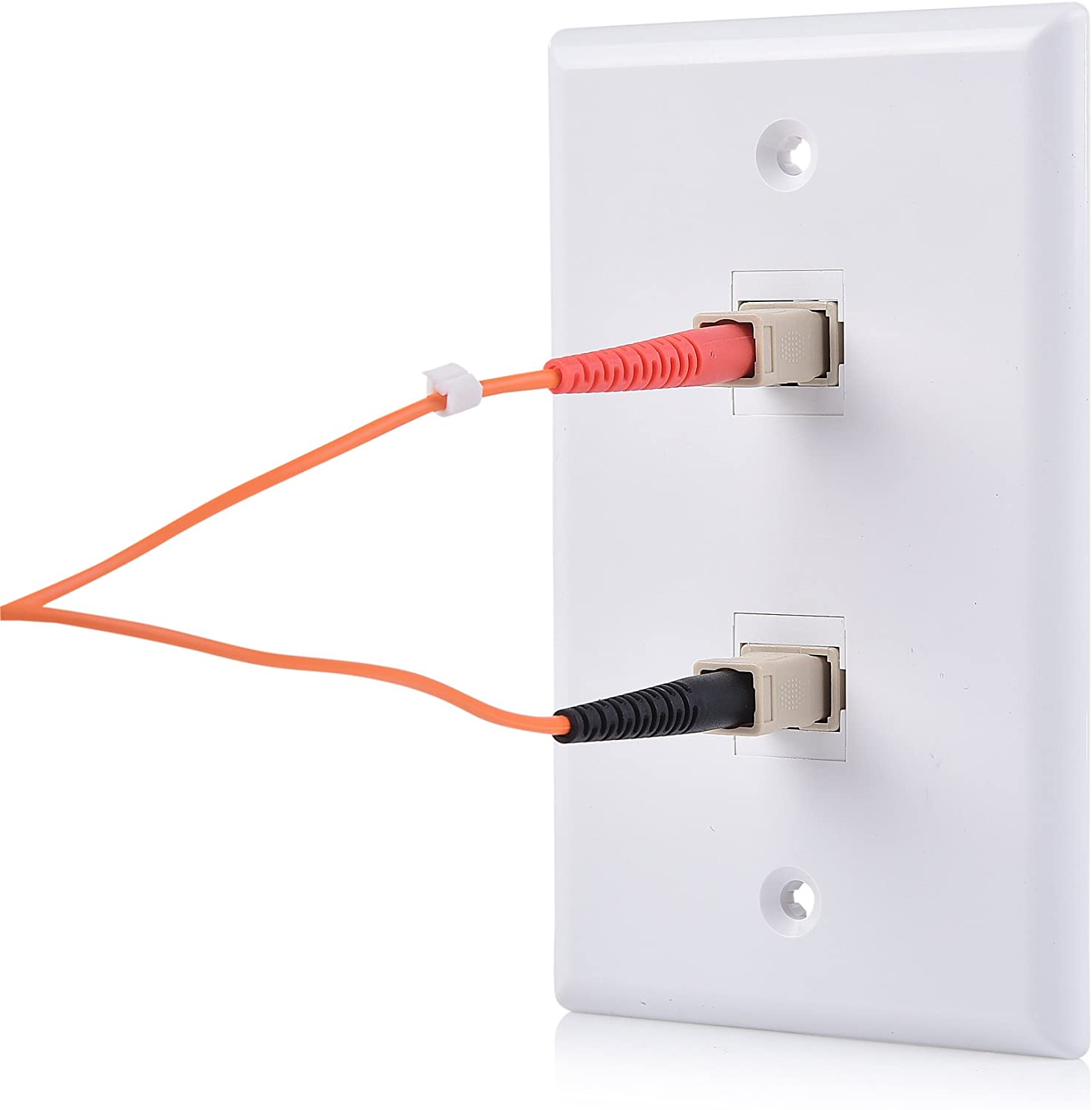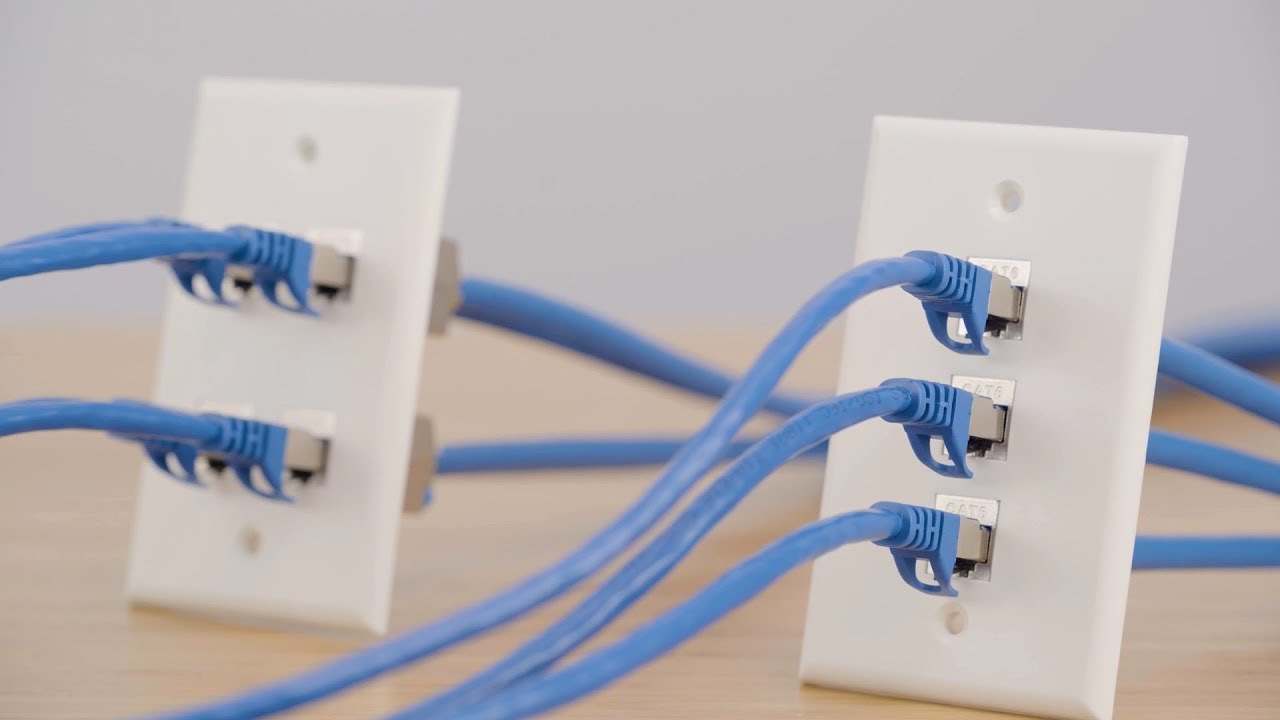 Floor Monuments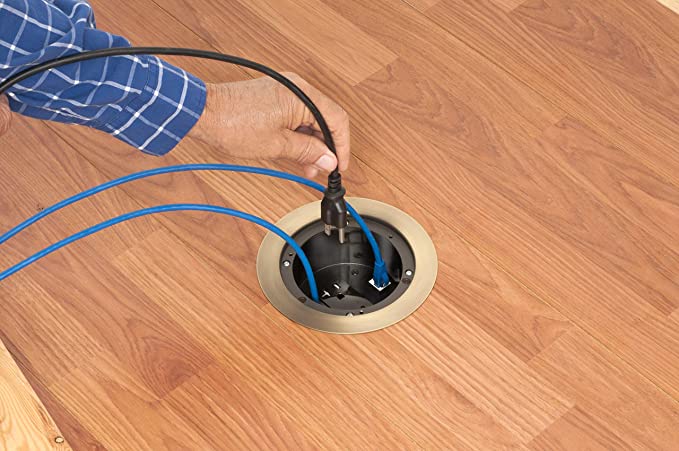 (Example: floor monument with multiple types of connectivity, including Ethernet Cat5/Cat6/Cat7 etc.)
So, there are some keystone jacks in the wild! Seeing them in operation helps bring their usefulness and application into focus. They offer a great deal of flexibility when relocating equipment around a room (you only need to buy a slightly longer patch cable for example) and make installations tidy.
HAPPY NETWORKING!