Fiber Optic Wire Stripper KMS-K Longitudinal Optical Cable Jacket Slitter Cable Sheath Cutter
Yellow and Grey Dual Color adapter
The yellow adapter is a special holder for optical cables.
The grey adapter is used to fix cables with diameter <25mm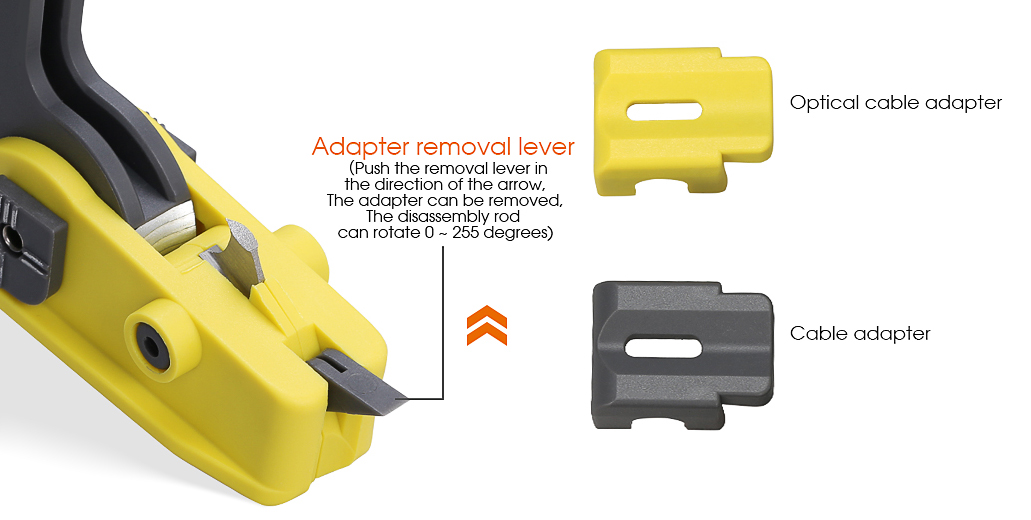 Four-position adjustable Eccentric Device
According to the wall thickness of the cable sheath, rotate the eccentric deivce and adjust the position of I,II, III and IIII (The larger the gear, the deeper the stripping)
Sawtooth Routing Wheel: Engineering handle
The roller is made of hardened high carbon steel, not easy to be deformed, long use time, and the handle is made of fiber reinforced high-strength nylon material, good toughness, not easy to break.
Long life to double blade
The blade is made of high quality metal, cutting the cable sheath is more labor-saving. And it adopts double blade design, and the blades on both side are similar, using the hexagonal wrench to replace the blade easily.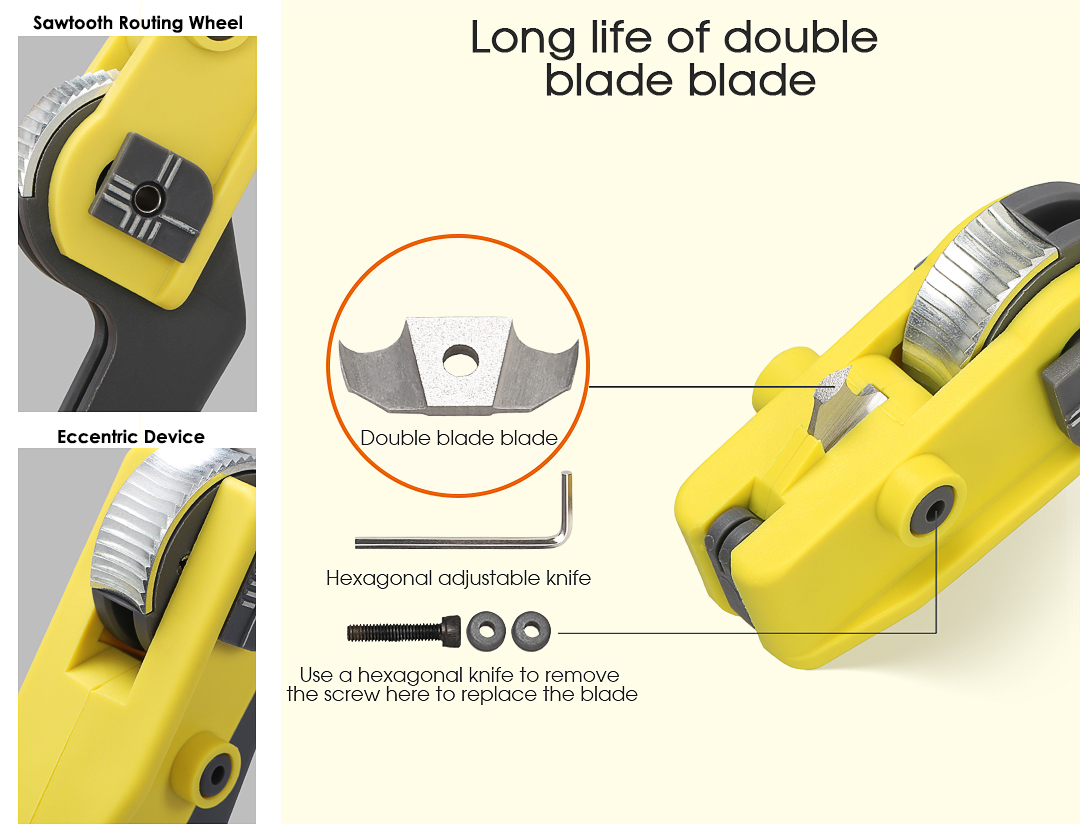 Instructions for use
According to the cable, the corresponding adapter is installed on the cable cutter, and the blade is inserted into the optical cable, the blade is parallel to the cable, after adjusting the eccentric device to the corresponding grear according to the cable wall thickness, press the blade with your thumb, turn the handle with the other hand,cut along the cable sheath, realize longitudinal stripping of cable sheath.