This pen type optical fiber cleaver is based on a traditional cleaving method. It is used for removing excess fiber from the end of a connector before polishing.
Fiber scribe tools are usually shaped like ballpoint pens with diamond tipped wedges. The scribe has a carbide or diamond sharp tip which scratches the fiber manually. Then the user pulls the fiber to break it.
Usage Procedure:
1. Gently draw the beveled edge of the blade across the fiber as shown below.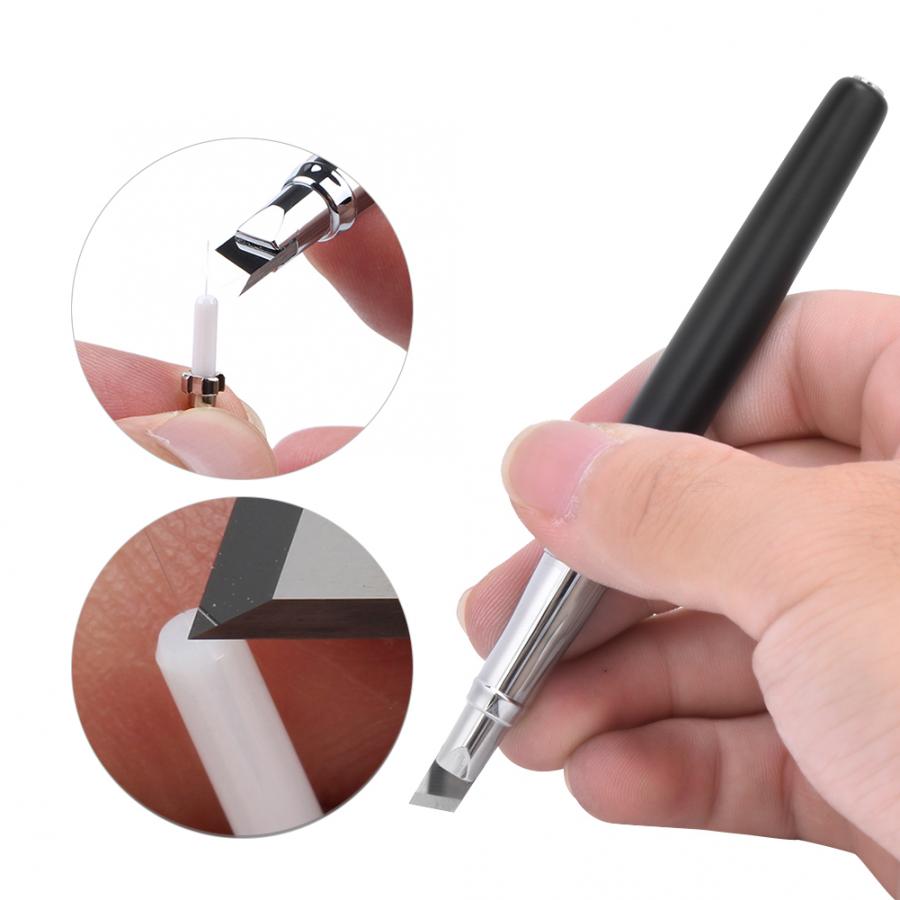 2. After lightly scoring the fiber, pull the fiber straight away from the connector to finish the scribe process. The fiber should shear cleanly at the scribe point.
Features:
Used for cutting optical fiber, suitable for optical fiber connectors and various optical devices production, optical fiber testing and other places.
The flat ruby blade is extremely sharp, easy cleaving, abrasion resistance.
Pen type design, easy to carry and grip comfortablely.
With a protective cap ensures that the cutting head is not easily damaged.
Wide application: for optical fiber communication, repair, cable TV, local area network.
Pen Shape Optical Fiber Cleaver Options: