8K DisplayPort 1.4, 32Gbps, Active Optical Cable, mini DP to mini DP with mini DP to DP detachable connectors
Features:
DisplayPort 1.4, 32Gbps, Active Optical Cable, mini DP to mini DP with mini DP to DP detachable connectors
Max. 100m/ 328ft long distance, 4K/30/60/120Hz or 8K/60Hz 4:4:4
External power supply optional, supports 3D, HDCP 2.2, EDID, HDR and CEC
Hot swappable, plug & play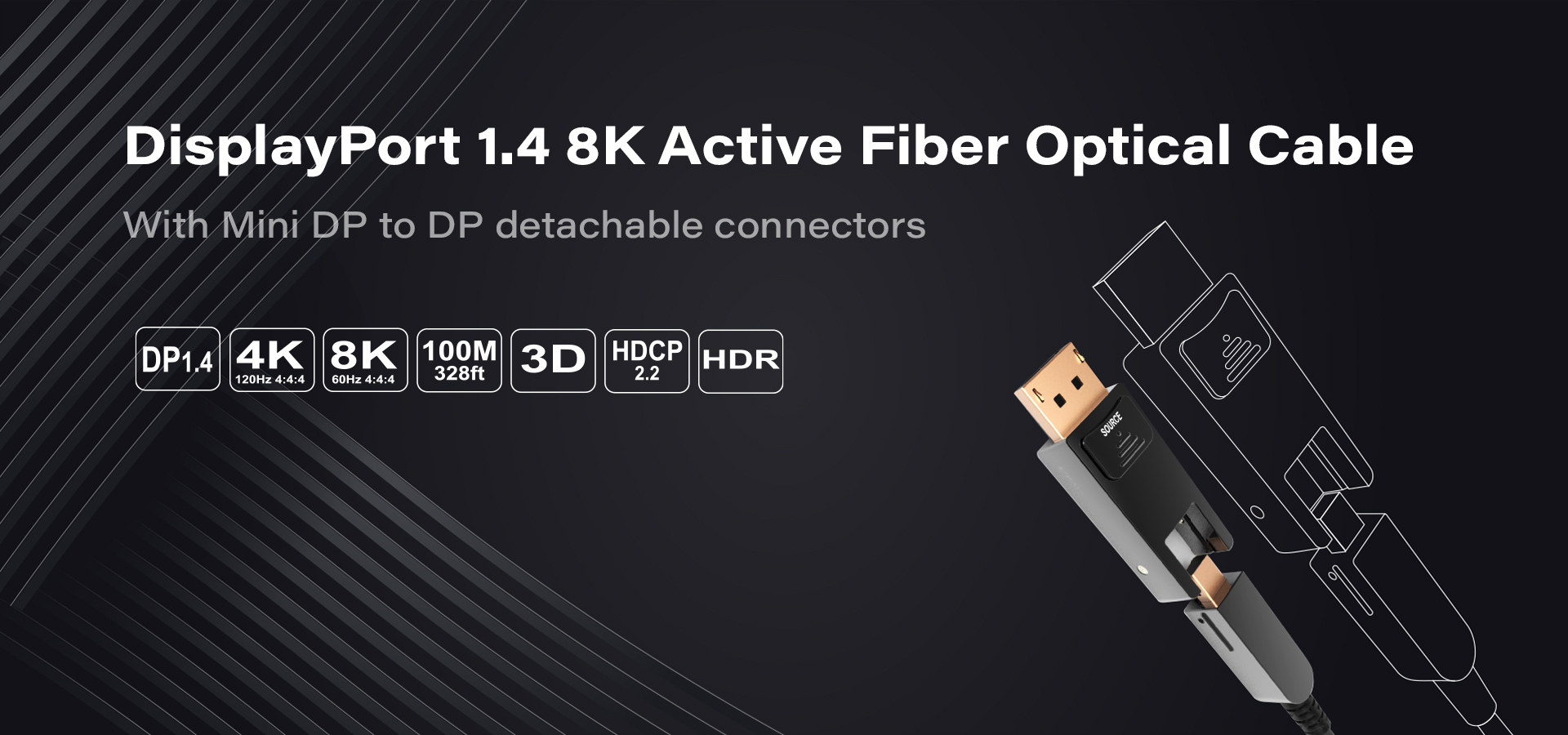 Specifications:
4K: 3840 x 2160/ 60Hz
8K: 8k/ 60Hz 4:4:4
100m Long distance
EMI free
Plug and play
Ultra High Bandwidth 32Gbps
Stereo Audio
HDCP 2.2: YES
Applicatoins:
Digital Signage , Security systems ,Home Theater
Conference Room Video Equipment
LED signboards in streets and in stadiums ; TV Broadcast Station
Medical Imaging Equipment ,Airplane On-board Video System
Blue-ray, 3D video, Projector, Set-up box, DVR, Game Consoles and Computer
NOTE: This Detachable DisplayPort 1.4 active optical cable is directional. Each end of the cable is marking "Source" and "Display" to indicate the direction of the signal flow. Always test the cable to be sure that the signal flow is correct and for device compatibility before permanently installing in a wall or ceiling.