Compatibility of SKZI Quasar with DWDM Ekinops
The company "Practical Security Systems" with the assistance of DWDM.RU , VIAVI Solution and SvyazKomplekt carried out a series of tests of the means of cryptographic information protection for high speed optical communication channels"Kvazar" for compatibility with DWDM equipment from Ekinops.
The tests were carried out according to two schemes: SKZI-SKZI and SKZI-DWDM-SKZI, and the results were recorded using a portable transport analyzer L1-L4 Ethernet VIAVI MTS5800-100G with the implementation of testing 1-10-25-40-100G Ethernet on 2 independent ports.
The test program consisted of tests:
RFC 2544
ITU-T Y.1564;
RFC 6349 TrueSpeed,
In order to be able to compare the test results, the tests were carried out with and without DWDM and optical path.
Schemes of a test bench with DWDM from Ekinops and an optical path of 30 km:

RFC 2544 and ITU-T Y.1564 (SAMComplete) tests were performed in a configuration in which the lines are symmetrical in both directions and a physical optical loop was installed at the far end. The test was performed with one port of the MTS5800 instrument.

When performing RFC 6349 TrueSpeed test, you must use 2 devices with different software modules at the ends of the line. Due to the fact that the two-port MTS5800 is actually two devices in one housing, the test is carried out by one MTS5800 from one port to another.
Below you can familiarize yourself with the test results that confirm the declared performance of the Quasar encryption modules, which successfully allow our customers to comply with legal requirements without reducing the quality of the IT services they provide.
Fig 1. Performing a 10 minute RFC2544 test in the second minute, the device has previously determined that there is an optical loop (hardware) at the far end of the line. Testing Throughput, Latency, Packet Jitter, Frame loss.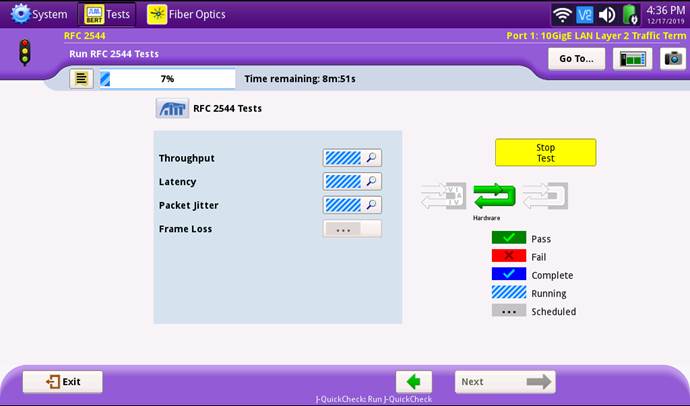 Fig 2. In the process of execution, the transmission rates at different levels L1-L4 for different frame lengths are visible. Frames are selected before starting the test in the configurator.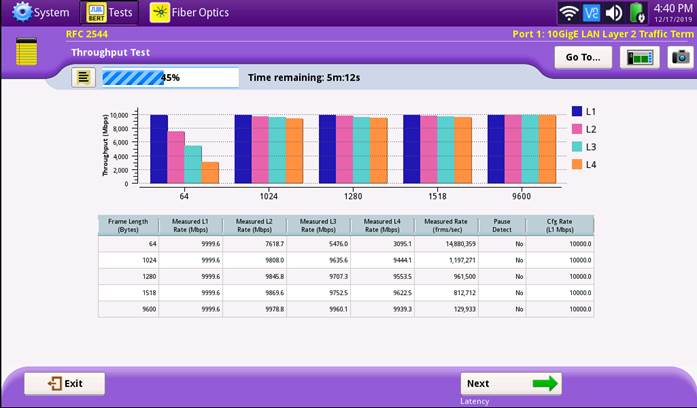 Fig 3 and Fig. 4. An example of the result of the SAMComplete test. Overview and Delay Variation screens (Fig. 4.) A single service was defined for the test (Svc 1), and its results in all parameters did not go beyond the thresholds (test - Pass).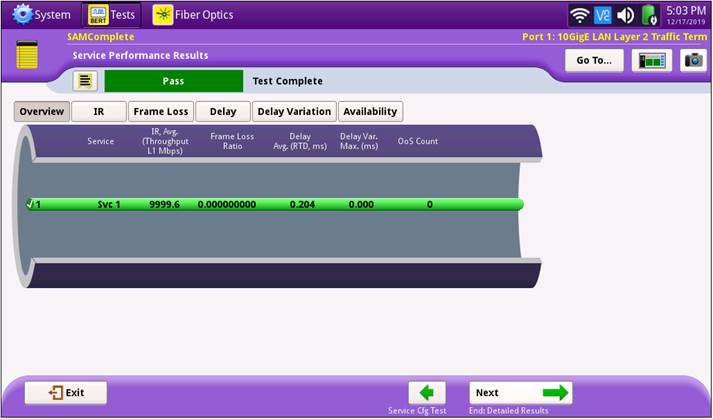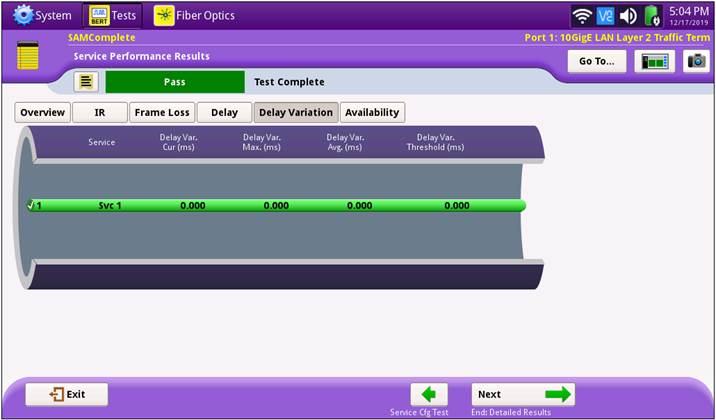 Fig 5. True Speed Test. The data transfer rates are shown at various values of the TCP Window size. Test "TCP Walk the Window". If the measured values are below the ideal case, then the TCP Window is not efficient enough. The last test is still running, so the results are not yet visible.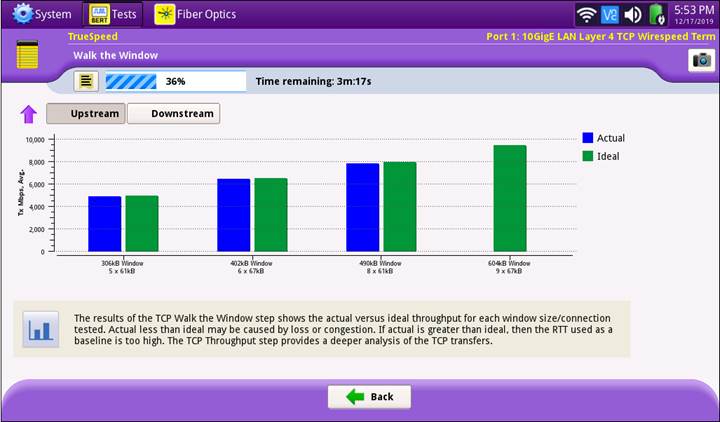 Fig 6. The results of the True Speed ​​test. Uplink, downlink speed.